Services
At Solve Pest Control, we can provide treatments and removals for all of the pests listed below, plus many more! We want to help get rid of any little nasties that may be causing trouble in your home. Live your best life, not a pest life!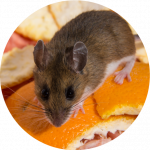 Mice
Causing damage to your home and causing a fright, eliminate mice immediately upon discovery!
Spiders
We exterminate a plethora of spider species.
Termites
Termites don't just come in ones and twos; they come by the hundreds.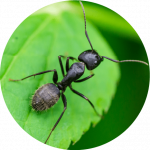 Ants
Making a home inside of yours, ants travel in large colonies.
Wasps
Keep wasps out of your outdoor fun with safe and effective elimination.
Moles
Year-round, moles harm the root systems of garden plants and grass.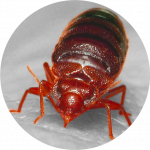 Bedbugs
Hiding in mattresses, pillows, and sofa cushions... Take back your space today!
Centipedes
This 30-legged nasty pest is attracted to water sources.
It is our mission to keep you safe while providing you with effective pest control solutions. We are confident that our pest control procedures are both safe and effective. With the extensive knowledge of our technicians, combined with the science of insects, we can treat homes effectively in a safe way without sacrificing quality. We are aware that no two homes are the same. This means that you don't need some cookie-cutter service! A pest control service plan that is customized to the needs of your specific home and situation is exactly what you need. When you choose Solve Pest Control, customization is exactly what you get! Each time our technicians come to your home, they will service your property according to your concerns and the needs found during the inspection. So that you are provided with the highest quality pest control services, our technicians will follow up after your initial visit to ensure that everything looks good.