Pest Control Fairfax, Virginia
So You Can Focus On What Matters Most
Fairfax, Virginia
Fairfax, Virginia is located close to the geographic center with a population of about 23,000. In May 2009, Fairfax was ranked #3 on Forbes Magazine's list "Top 25 Places To Live Well." New developments in Fairfax include City of Fairfax Regional Library space for its citizens as well as restaurant and retail fixtures that will bring more life into this suburban town at an affordable price-point. In addition, redevelopments are adding value not only through their physical presence but also introducing new ideas such as office condominiums or upscale residential condos, which offer residents many options when searching out quality living accommodations outside the typical suburban lifestyle.
---
Pest Control Fairfax VA
Do you want to keep your home safe and sound from pesky pests? Our team of expert exterminators at Solve Pest Pros Fairfax will provide the best protection for your home. We use only natural ingredients, so our customers are guaranteed peace-of-mind year-round! In addition to regular pest control services, if you need termite inspections or bed bug treatment, or if other issues arise between appointments, just let us know. We're here 24/7 with a solution tailored especially for each individual situation.
We are proud professionals who provide excellent customer service while ensuring each resident feels taken care of as part of the pest control northern VA community. Some of the services we offer include:
Termite treatment
Wasp nest removal
Mosquito control
Bed bug treatment
Mice extermination
Ant extermination
Spider control
Centipede removal
Service Year-Round
When you choose Solve Pest Control to take care of your pesty situations, we will be ready and available for you at all times throughout the year. In addition to the regular services we provide, we will happily come to take care of any additional problems that may arise between regular servicing.
Giving you the Best Pest Control Fairfax has!
It's hard to find a Fairfax county pest control company that will go above and beyond your expectations. But with Solve Pest Control Fairfax, you can rest assured that we'll be there for any of those pesky critters who want nothing more than to ruin the peace in your home or business property! Our technicians speak personally with each customer when they come to treat your home. Not only do they know what needs to be done, they also know how to best accomplish this goal while staying away from chemicals that may irritate the skin.
Extermination Experts - Exterminator Fairfax VA
Unlike some other Fairfax pest control companies out there today, we take pride in knowing every little detail about pests around here, including where exactly different pests live and how to identify potential pest issues. When you talk to a Solve Pest Control technician, they will be able to answer all your questions and solve all your concerns. No pest stands a chance when they are up against the knowledge and skills of our technicians!
Fairfax Rodent Control
Rodents are pesky creatures that can cause property damage and transmit diseases. You'll know they've arrived if you see droppings near your food sources, shredded fabric, paper products like newspapers with holes in it, or even the tail-prints of a rat scurrying along! If we identify any potential problem areas as being infested, there are several steps that need to be taken right away.
If you are wondering about what you can do to limit the rodents in your home, there are a few things you can do. First, clean up! Messy areas attract pests such as rats, mice, and other rodents. Second, identify possible entry points for the rodents and write them down. Third, write down all the signs you've seen that may point to a mouse infestation. Fourth, call the local mice exterminator Fairfax VA - also known as the Solve Pest Pros.
Services
At Solve Pest Control, we can provide treatments and removals for all of the pests listed below, plus many more! We want to help get rid of any little nasties that may be causing trouble in your home. Live your best life, not a pest life!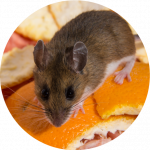 Mice
Causing damage to your home and causing a fright, eliminate mice immediately upon discovery!
Spiders
We exterminate a plethora of spider species.
Termites
Termites don't just come in ones and twos; they come by the hundreds.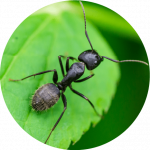 Ants
Making a home inside of yours, ants travel in large colonies.
Wasps
Keep wasps out of your outdoor fun with safe and effective elimination.
Moles
Year-round, moles harm the root systems of garden plants and grass.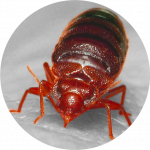 Bedbugs
Hiding in mattresses, pillows, and sofa cushions... Take back your space today!
Centipedes
This 30-legged nasty pest is attracted to water sources.
Our Mission
Our mission at Solve Pest Control is to provide the highest quality service possible for our customers. We go above and beyond for every single service for each and every customer. Our technicians are educated and friendly - a pest control guy you won't forget! Solve Pest Control technicians know everything there is to know about a pest before they remove or exterminate it. One of our top priorities is knowledge. Our technicians know exactly what each pest looks like, what it is attracted to, possible damages it can cause, where it nests, how to track it down, and of course, how to properly exterminate it in order to protect your home from future infestation.
We take pride in using safe, simple, smart, and effective pest control strategies at Solve Pest Pros. We are the pest control company that will both eliminate pests and keep you and your family safe. We provide our customers with nothing but the best solutions to your pest problems. It's true! Call Solve Pest Control today for the best pest control Fairfax has to offer!
We put in the time and effort required to eliminate pests the right way. Why? Because we care about you. Nothing is more important to us than doing the job right. We research to gain knowledge and build upon years of experience so that your property will be treated the right way the first time.
We understand that pests can be a bit intimidating, but they're not as bad of an issue when you know how to deal with them. We want your property and home-life to feel comfortable again so we put in all our effort on giving peace of mind back into these spaces by making certain each treatment is done correctly from start to finish - do no wrong! Our team members communicate well at every visit. Customers are always welcome to ask questions because some discrepancies might arise during the process. Solve Pest Control has answers ready for small details or big concerns. Choose Solve Pest Pros today: the full-service company that cares about doing things right.
Directions to Solve Pest Pros
Address:
11350 Random Hills Rd Suite 800,
Fairfax, VA 22030
Phone:
(571) 398-5750